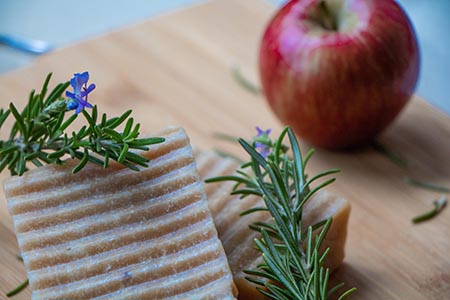 Apple Juice & Soap Nuts
Shampoo Bar $10.95
Strengthens hair roots, and helps fight hair loss.
Product Characteristics
With Ayurvedic Soap Nuts that strengthens hair roots, and Organic  Mango Butter for extra nourishment, this excellent shampoo bar helps fight hair loss, strengthen roots and fortifies hair.
No Parabens
No Sulfates
No Artificial Colors
No Synthetic Fragrances
No Phthalates
No Silicones
Please note that our products are HANDCRAFTED, that's why we cannot guarantee their exact weight, color or shape. We definitely do guarantee the excellent quality of our products.
Main Ingredients
Ayurvedic Soap Nuts Powder (Reetha), is recognized In Ayurvedic Indian medicine for its hair loss preventing benefits. Since ancient times, the number one use of soap nuts has been for hair care. These nuts are rich in saponin, which is a natural cleansing agent and It's also what makes soap nuts form a lather. They're also used in Ayurvedic medicine to soothe eczema, psoriasis and itchy and sensitive skin.
Apple Juice has a good amount of Vitamin A, C, and B6, which work wonders as a conditioner for the scalp and hair. It helps with dandruff and itchy scalp and makes hair shiny, silky and manageable. Because of the vitamin C it contains, apple juice keeps the outer layer of skin glowing and fresh.
Mango Butter is super nourishing and a natural emollient because it is rich in vitamins A, C, and E. Mango Butter is a great moisturizer for all skin types, but especially mature, dry or sun-damaged skin. It adds softness, elasticity and shine to your hair.
Kaolin Clay is one of the mildest and purest of all natural clays. It can be used on dry or sensitive skin and scalp, and is often used in fine face powders. Gentle and rich in silica, kaolin clay calms inflammation and helps moisturize dry, brittle hair. This clay gently cleanses hair and scalp, without excessive drying. It stimulates blood circulation and gently exfoliates the scalp while cleansing. Kaolin clay strengthens hair, improves elasticity, and helps repair damaged hair. It soothes the scalp, helps treat dandruff, and encourages hair growth.
All Ingredients: Saponified Coconut Oil, Olive Oil, Sweet Almond Oil, Sunflower Oil infused with Chamomile, Calendula & Soapnuts (Reetha), Mango Seed Butter, Organic Apple Juice, Castor Seed Oil, Babassu Seed Oil, Organic Soapnuts, Kaolin Clay and Organic Essential Oils of Lemon, Rosemary, Bergamot and Clary Sage.
No Parabens, no SLS, no artificial colors, no synthetic fragrances
& no harsh detergents.
We only use natural, organic and fresh ingredients, and we handcraft our products in small batches, so that freshness and high quality are assured at all times.
KALII NATURALS
THE RIGHT CHOICE FOR OUR BODY AND OUR EARTH
For more about how to use our products please click here.
FAQs
 You'll be surprised, but you'll notice that most of our products contain Coconut oil and this is why our shampoos and soaps foam so well! It's an all natural ingredient that makes magic! The coconut-free products contain other natural ingredients like Babassu oil that replaces very well the coconut oil benefits.  
 Saponification is a process that involves conversion of fat or oil into soap and alcohol by the action of heat in the presence of aqueous alkali (e.g. NaOH or lye).
In all ready soaps, as in Made With Nature soaps, the chemical reaction of making soap, called saponification, is complete and finished. When the soap departs our premises, the lye and oil molecules have completely combined and chemically changed into soap and glycerine. This means that the lye is used up in the saponification process to turn oil into soap.
There is no lye present in the finished bars of soap or shampoo. While all real soap must be made with lye, no lye remains in the finished product after the saponification process has ended.

Some of our products are vegan and some are not. The animal-derived products we may use are goat milk, yogurt, honey, eggs and beeswax. Our soaps contain no animal fats. Always look for the symbol on our packaging and on the product pages of our website to find vegan products.
Disclaimer: The information on this website has been compiled from published sources in the web and is provided solely for informational purposes and as an educational guide, and is in no way intended to diagnose, treat, cure, or prevent any disease or health condition. Although every effort has been taken to ensure that information published on this site is correct and up to date, Made With Nature cannot guarantee the accuracy of all information presented, and accepts no liability in respect of any omission or error. Always consult a qualified, licensed health professional if you have any doubt or medical concern.
PEOPLE WHO VIEWED THIS ITEM ALSO LIKED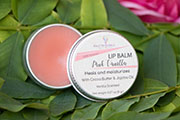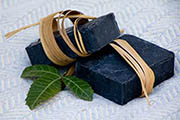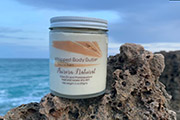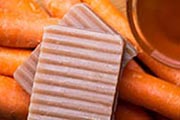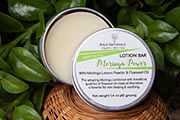 © This site and all its content are subject to copyright

To purchase any of our excellent products please call 1-305-244-52